A Richmond resident, James "Jim" F. Swafford, 87, died Monday, Feb. 11.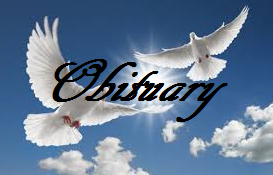 Memorial services will be held at 2 p.m. on Saturday, Feb. 16, at the Thurman Funeral Home, in Richmond.
Visitation will be held one hour prior to services, also at the funeral home.
In lieu of flowers, the family suggests memorial contributions be made to Shirkey Hospice in Richmond, and may be left at or mailed to Thurman Funeral Home, who are in charge of the arrangements.