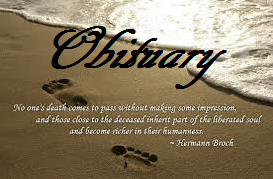 A Marceline resident, Janice Lee, 79, died Monday October 17, 2016.
Visitation will be from 5-7 p.m.Sunday, October 23, 2016, at the Delaney Funeral Home in Marceline.
Graveside services will be held at 10:30 a.m. Monday, October 24, 2016, at the Missouri State Veterans Cemetery in Jacksonville.
Memorials can be made to the Marceline R-5 Athletic Department, or to the Marceline Nutrition Center.