COLE COUNTY, Mo. — The Missouri Highway Patrol responded to a two-vehicle wreck on Bagnall Drive at Starlite Drive Wednesday night in Jefferson City.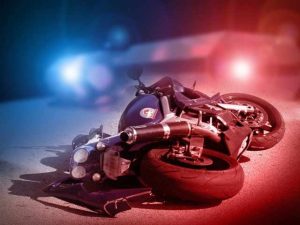 According to an incident report, a motorcycle operated by Joseph A. Whalen, 45, was southbound on Westview Drive. Whalen reportedly turned a corner too quickly and crossed the centerline of the roadway.
The bike then collided nearly head-on with a pick-up truck driven by Wayne T. Phillips, 67, at the bisection of Bagnall Drive and Starlite Drive. It then continued to travel westbound before overturning onto its side.
Phillips was uninjured however Whalen suffered serious injuries, despite wearing his safety device.
He was taken by air ambulance to University Hospital in Columbia to receive care.