JEFFERSON CITY, Mo.– Cole County law enforcement arrested a 45-year-old Jefferson City man Monday on six felony drug charges.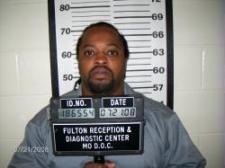 Darren Darnell Carter was taken into custody for distributing, manufacturing, producing or attempt to or possession with the intent to distribute, manufacture or produce a controlled substance, three counts of felony possession of a controlled substance, unlawful possession of a firearm, unlawful use of a weapon and unlawful use of drug paraphernalia.
A bond has been set at $75,000 with court dates pending.