JEFFERSON CITY, Mo. – A Jefferson City man was sentenced in federal court Wednesday, for distributing heroin.
According to the U.S. Attorney for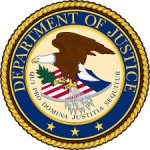 the Western District of Missouri, Xavier Deprey Johnson, 33, pleaded guilty in April of 2015, to distributing heroin and possession of heroin with the intent to distribute. A federal judge sentenced Johnson to 12 years and seven months in federal prison without parole.
Johnson admitted to distributing between 540 and 810 grams of heroin from June to August of 2013.