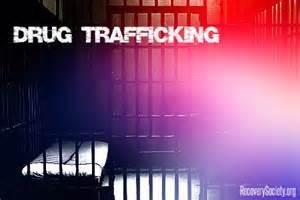 JEFFERSON CITY, Mo. (Press Release)- Tammy Dickinson, United States Attorney for the Western District of Missouri, announced that a Jefferson City, Mo., man was sentenced in a federal court today for possessing methamphetamine with the intent to distribute.
Code Dean Williams, 49, of Jefferson City, was sentenced by U.S. District Judge Brian C. Wimes to 13 years and four months in federal prison without parole. On September, 17, 2015, Williams pleaded guilty to possessing methamphetamine with the intent to distribute. Williams was sentenced as a career offender due to his prior felony convictions.
Williams was charged after having sold approximately 12.4 grams of methamphetamine to informants and undercover officers. Williams was arrested on March 5, 2013, when he was found to be driving on an expired license. An inventory search of his car revealed that he was carrying four bags of methamphetamine, a bag of marijuana, a bag with 11 hydrocodone pills and a bag with methamphetamine residue, which weighed approximately 8.5 grams. Williams was charged in Cole County, Mo., with felony possession of a controlled substance, among other felonies. He was released on bond.
An Eldon, Mo., police officer, acting on information that a suspected drug dealer was traveling towards Eldon, saw Williams' truck stopped on the side of the road near the intersection of Hwy Y and Hwy 52 on June, 26, 2014. An officer searched the truck and found six syringes and a set of digital scales that field tested positive for methamphetamine. Williams also had a small plastic bag containing marijuana in his pocket. During another search of the truck, law enforcement officers found seven grams of methamphetamine inside a hidden compartment in the dash.
Williams admitted that he had been distributing methamphetamine throughout mid-Missouri for several months. Williams stated the he sold approximately a pound each week, and purchased each pound for around $13,000. He made around $300 profit for each ounce sold. According to court documents, Williams is responsible for the distribution of approximately 8.32 kilograms of methamphetamine.
On July 18, 2014, officers were informed that there was an active arrest warrant for Williams. When officers attempted to stop him, Williams attempted to elude them by speeding, running stop signs and driving in the grass. During their pursuit, officers observed Williams throw items out of the car which the officers thought were controlled substances. The interior of Williams' car was found to have methamphetamine residue and residue of smoked marijuana. A later search of the chase route did not produce the baggies that officers believed were thrown from the car.