JEFFERSON CITY, Mo. –  United States Attorney for the Western District of Missouri, Tammy Dickinson, announced that a Jefferson City, Mo., man was sentenced in federal court today for possessing crack cocaine with the intent to distribute.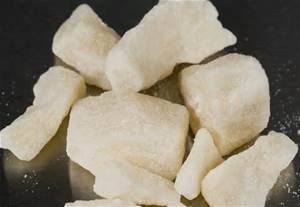 According to a news release, Herbert Rogers, Jr., 41, of Jefferson City, was sentenced to six years and three months in federal prison without parole by U.S. District Judge Stephen R. Bough .
Rogers pleaded guilty to possessing crack cocaine with the intent to distribute September 15, 2015.
On January 16, 2015, Jefferson City police officers conducted a search warrant at Rogers's apartment. Rogers was in the bathroom, attempting to flush cocaine and crack cocaine down a toilet.
Officers handcuffed Rogers and were able to preserve the evidence in the toilet and on the bathroom floor. In total, approximately 97.5 grams of crack cocaine, 205.4 grams of cocaine and 24 grams of heroin were recovered from the residence. Officers also found digital scales, baggies, six cell phones and $2,035.
According to court documents, Rogers was being investigated for drug trafficking throughout 2014. In January 2015, Rogers had been stopped in Foristell, Mo., and during the stop, he threw something out the window of his vehicle. An officer later found a bag in the same area that contained approximately 325 grams of cocaine.
This case was investigated by the Drug Enforcement Administration, the Jefferson City, Mo., Police Department and the MUSTANG Task Force. It is being prosecuted by Assistant U.S. Attorney Lauren E. Kummerer.