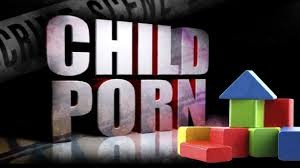 UPDATE:  1/3/18 – One day after a federal warrant was served for a Jefferson City man, an indictment was unsealed and made public by a U.S. district attorney.  A two-count indictment alleges Ben Joseph Hilkemeyer, 32, received and distributed child pornography from January to September last year.  A search yielded the confiscation of a USB drive that reportedly contained over 50 videos and over 6,000 images. 
COLE COUNTY, Mo.- Troop F of the Missouri State Highway Patrol served an active federal warrant on a Jefferson City, Mo., man earlier this afternoon in Cole County.
According to the arrest report, at approximately 4:00 p.m., Ben Hilkemeyer, 32, was booked on a federal charge of receiving and possessing child pornography.
Details about the charges were not disclosed within the arrest report.
Hilkemeyer was transported to the Cole County Jail without the option of bond pending a court appearance.