A Kansas City resident, formerly of Chillicothe, Jen Davis Funk, 85, died Friday, January 25.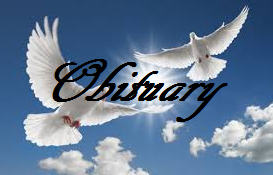 Memorial services will be Saturday, March 16 at 11:00 a.m. at the Grace Episcopal Church in Chillicothe.
Inurnment will be held at Edgewood Cemetery in Chillicothe.
Memorials are suggested to the church, care of Lindley Funeral Home, who is in charge of arrangements.