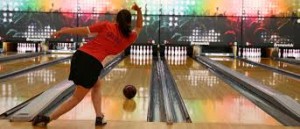 INDIANAPOLIS, Ind. (Press Release) – The Jennies Bowling team was selected for the NCAA Tournament, set to take place April 14-16 in North Brunswick, New Jersey. The Jennies were selected as the No. 7 seed.
The Jennies have made every NCAA Tournament since its inception in 2004. They are one of only two teams (Nebraska) to accomplish the feat. UCM has been ranked in the top 10 of every NTCA National Poll this season.
The Jennies have seven top-five tournament finishes this season and one tournament title. They were runner-up at the UCM Invitational last week in their final tune-up before the NCAA Championships.