Jesse Lee Barger II, 75, of Rayville, died on Saturday, April 20, 2019 at North Kansas City Hospital.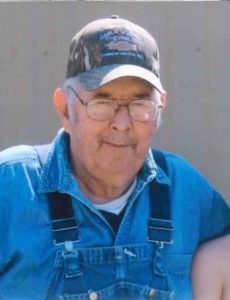 Jesse was born on August 29, 1943, in Excelsior Springs, the son of Jesse Lee and Juanita H. (Humbard) Barger, I. He was united in marriage to Barbara Jean Mann of Bloomington, Il, on May 11, 1974. She preceded him in death on May 10, 1997.Survivors include: one son, Jesse Delbert (Sarah) Barger of Rayville; two sisters: Joyce Jacobs of Tebbetts and Nancy (Tommy) Basham of Kearney; and one granddaughter, Lauren Elizabeth Barger of Rayville.
He was preceded in death by his parents, wife, and sister, Martha Barger. Jesse was a 1961 graduate of the Richmond High School. He was a member of the Laborers Local Union #264 in Kansas City for 56 years and worked in construction. Jesse was an outdoorsman, an avid coon hunter, and enjoyed fishing; he always had a huge garden. Jesse proudly served his country in the United States Army as a tank gunner from 1965 to 1967.
The family suggests memorial contributions be made to American Diabetes Association. They can be left at or mailed to Thurman Funeral Home, 507 East Main Street-P.O. Box 190, Richmond, MO 64085.Graveside services will be held at 2:00 P.M. on Thursday, April 25, 2019, in Richmond Memory Gardens. Viewing will be held one hour prior to graveside services at Thurman Funeral Home in Richmond. Please share you memories of Jesse by visiting www.thurmanfuneralhome.com.