A Chillicothe resident, 89-year-old Jimmie "Jean" Wood, died on Monday, June 30.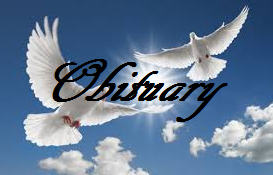 Funeral Services will be held at the United Methodist Church, in Chillicothe, at 10:00 a.m. on Friday, August 3.
A visitation is scheduled for Thursday, August 2, from 6:00 – 8:00 p.m. at Lindley Funeral Home in Chillicothe.
Friends may call at Lindley Funeral Home from noon until 8:00 p.m. on Thursday, August 2.
Burial will be held at Edgewood Cemetery in Chillicothe.
Memorial contributions may be made to the the United Methodist Church and/or Children's Mercy Hospital and may be left at or mailed to Lindley Funeral Home.
Arrangements are under the direction of Lindley Funeral Home.