A Richmond resident, Jo Ann McGuire, 78, died Thursday, April 13.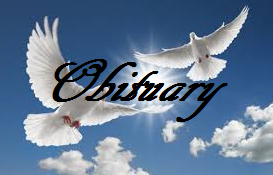 Memorial services will be Tuesday, April 18 at 2:00 p.m. at Hardin First Baptist Church.
A visitation will take place an hour before the funeral begins, also at the church.
Funeral arrangements are under the direction of Thurman Funeral Home in Richmond.