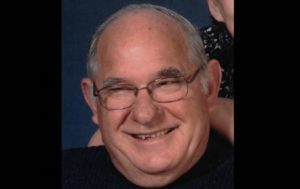 John Eddie Tye, 78, of Lexington, passed away January 8, 2019 at Centerpoint Medical Center, Independence.
Visitation will be Sunday, January 12, 2020 from 5:00 to 7:00 pm at the Lexington First Baptist Church. A funeral service will be Monday, January 13, 2020 at 1:30 pm also at the church. Burial will be at the Missouri State Veterans Cemetery, Higginsville. Memorials may be made to the family in care of Judy Tye. Memories and condolences may be left at www.ledfordfamilyfh.com.
John was born January 15, 1941 to Claude and Edith (Stapleton) Tye in Lexington. He graduated from Lexington High School in 1960. He served in the United States Army and then worked as a custodian for Lexington Middle School. John married Judy Burgoon April 9, 1966. He was a member of the Lexington First Baptist Church, the American Legion Post 60, the Moose Lodge, and the McDonald's Coffee Club. He also enjoyed reading, walking and was a volunteer for the Senior Center.
John is survived by his wife, Judy of the home; children, Jo Ann Bray, Janet Louise Knoche and husband Ray, John Curtis Tye and wife Alana and Jennifer Renee Poulin and husband Raymond, all of Lexington; 16 grandchildren and 23 great grandchildren. He was preceded in death by his parents and three sisters, Betty Wright, Lola Ray and Melva Jean Estes.