John Olendorff, 67, of Salisbury, MO, died Wednesday, November 20, 2019 at his home.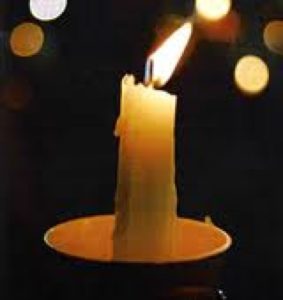 John was born March 24, 1952 the son of Bernard William and Christine Helen (Hanke) Olendorff. He married Gayla Baer on April 28, 1979 at the St. Joseph Catholic Church.
John was a graduate of Glasgow High School, Class of 1970. Attended Linn Tech, graduating with an associate degree in Auto Mechanics. John worked on barges for Taylor Construction for several years. He was a rural mail carrier for 24 years and an active member of the National Rural Carriers Association. He was a former member of the Glasgow volunteer fire department. John was a member of the St. Joseph Catholic Church in Salisbury, and the Knights of Columbus. He enjoyed being involved with the Missouri Salers Association and supporting youth who showed livestock. He spent free time grilling, smoking meat, and spending time with his three granddaughters and great niece.
John is survived by his wife Gayla of the home, a daughter Andrea (Mitchell) Rice of Salisbury, MO granddaughters Isabell, Abigail, Elizabeth Rice, a brother Jeff (Marsha) Olendorff of Glasgow, MO, mother-in-law Joyce Baer, brother-in-laws Anthony (Carolyn) Monnig of Glasgow, Mike Schneider of Salisbury, 2 nieces, 4 nephews, 8 great nieces and 1 great nephew. He was preceded in death by his parents, father-in-law Andy Baer, sister Joan Monnig, sister-in-laws Sue Olendorff, Denise Schneider, and nephew Jeremy Schneider, uncle Vincent Hanke.
Visitation is Sunday, November 24, 2019 from Noon-3:00 p.m., with Vigil at 3:00 p.m. at the Summerville Funeral Home in Salisbury, MO. Mass of Christian Burial is 10:00 a.m., Monday, November 25, 2019 at the St. Joseph Catholic Church with burial in St. Joseph Cemetery in Salisbury. Memorial contributions may be made to the St. Joseph School Foundation, St. Joseph Cemetery Association or the Salisbury Elementary School PTO.