A Richmond resident, 64-year-old Johnnie Wayne Clay died Sunday, June 16.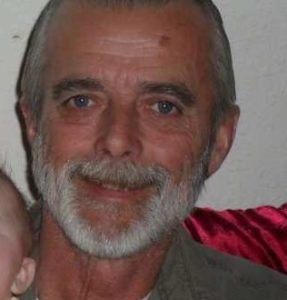 Cremation has been entrusted to the Ralph O. Jones Funeral Home in Odessa. The family will host a Celebration of Life on Sunday, June 23, 12:00 p.m. at the Lexington City Lake.
Johnnie was born July 14, 1954 in Butler, Missouri to Johnnie and Lucetta (Rogers) Clay. He worked as a foreman at RMF Steel in Grandview, Missouri for over 30 years. Johnnie enjoyed playing horseshoes and fishing and spending time with his family and friends.
Johnnie is survived by his companion, Sabrina Smith of Richmond; children, Chandela Hansen of Odessa, Cynthia Morton and husband Chris of Lexington and Carissa Clay of Lexington; brothers, Kelly Clay and wife Julie of Lexington and Lindsey Clay of Richmond; sisters, Peggy Sisco and husband Richard of Richmond, Robin Groves of Lexington and Nona Raines and husband Bruce of Lexington; and six grandchildren. He was preceded in death by his parents; brother, Marty Clay; sisters, Linda Hillsman and Terri Jones; and brother-in-law, Joe Groves.