JOHNSON COUNTY, Mo. – A car accident in Johnson County this afternoon left two people with minor injuries.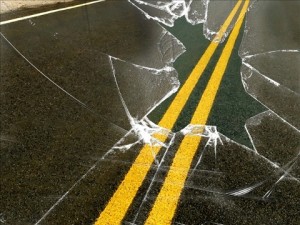 At 3:20 p.m. Tuesday, March 22, 2016, Austin D. Palmer, 24, of Windsor was driving south on MO 23 at southeast 275th road when his vehicle traveled off the right side of the roadway. Upon returning to the roadway, he slid into the northbound lane, where he was struck by a vehicle driven by Catherine Bell, 69, of Concordia, on the northbound shoulder after leaving the roadway.
Palmer and Bell received minor injuries in the crash, but both refused medical treatment at the scene. Both were wearing their seat belts at the time of the accident.