JOHNSON COUNTY, Mo. — Two people are injured, one seriously, following a 3 car crash in Johnson County Wednesday afternoon.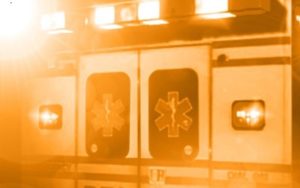 Highway Patrol says 50-year-old Chari Fisher hit 19-year-old Madison Ayscue as Ayscue was making a left hand turn at the intersection of Highways 50 and 13 just after 1:30 p.m.
The impact caused Ayscue to strike a third car, driven by 42-year-old Joshua Shire. Ayscue is listed with serious injuries while Fisher received minor injuries.
It is unkown if Ayscue was wearing a seat belt.