JOHNSON COUNTY, Mo.- An early morning accident left a Warrensburg man injured.
The accident occurred at 7:50 this morning on State Highway M on State Highway UU just south of Columbus. The vehicle driven by Scott F. Simmons, 56, of Centerview, was headed westbound and attempted to turn when he was struck by the towed unit on the vehicle headed northbound, driven by Dylan T. McKenzie, 18, of Warrensburg.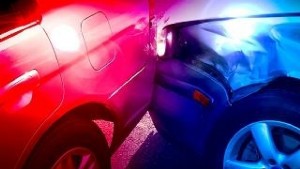 McKenzie's vehicle was totaled in the accident and he sustained moderate injuries. He was then transported to Centerpoint Hospital. Simmon's vehicle was not damaged and he did not suffer from any injuries.
Both Simmons and McKenzie were wearing safety belts at the time of the crash.