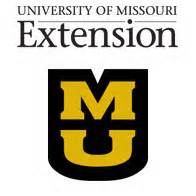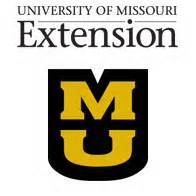 WARRESNBURG, Mo., – The University of Missouri Extension Johnson County is sponsoring a session series in Warrensburg
The sessions series, titles "Grow Your Farm" to begin on February 21st, is designed to help veterans, Latinos, and socially disadvantaged people who want to farm. The sessions are funded through a grant from the USDA Office of Advocacy and Outreach to increase agribusiness and enterprise development.
Participants will be able to attend practical seminars and field days to learn from specialists, farmers, and agribusiness operators.
Sessions include:
Feb. 21: Susan Jaster, farm outreach worker at Lincoln University Cooperative Extension, opens the event with "Identifying Values and Creating Goals."

March 2: MU Extension agricultural business specialist Nathanial Cahill speaks on "Planning the Farm."

March 9: Phillip Boydston, farm outreach worker at Lincoln University Cooperative Extension, speaks on "Walking the Farm."

March 14: Cahill speaks on "Assessing Opportunities."

March 23: Cahill gives information on "Keeping Track of Finances."

March 30: Jeff Samborski, MU Extension business development specialist, offers help on "Marketing Farm Products."

April 6: Cahill speaks on "Rural Legal Issues."

April 13: Cahill leads "Farmer Presentations."
Farm tours will also be included, but the dates and locations have not been released yet.
Karen Funkenbusch, the director of the program, says, "More than 300,000 veterans are expected to return to their rural Missouri roots in the next decade. Many of them will seek work in agriculture," Funkenbusch also notes Latinos also represent one of the fastest-growing populations of new farm operators.
There is a reduced fee of $35 for veterans, Latinos and those from socially disadvantaged groups. There is a $130 fee for two attendees from the same farm, and a $25 fee for each additional person from the same farm.
For more information, contact Nate Cahill at cahilln@missouri.edu or 660-747-3193. Register by Feb. 14 by sending a check to MU Extension in Johnson County.