JOHNSON COUNTY, Mo. — A Kingsville man is injured following a ATV accident in Johnson County Thursday afternoon.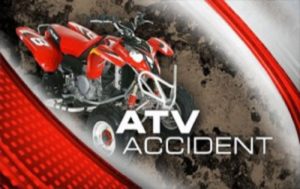 Highway Patrol reports 26-year-old Timothy Stegmair traveled off the south side of SW 75th road and overturned around 12:30 p.m.
Stegmair was not wearing a helmet and was taken to Centerpoint Hospital, according to the report.