JOHNSON COUNTY, Mo— A Johnson County woman is recovering after being ejected from her Kawasaki motorcycle Wednesday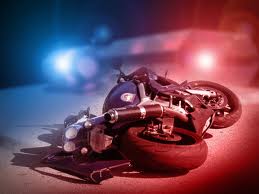 evening, March 16, 2016.
Missouri Highway Patrol crash reports indicate Nicole Randleas-Michalek, 44, of Warrensburg was attempting to back down a steep hill on SW 151st road, approximately 300 feet north of SW 950th Road, when she lost control of the motor bike. The vehicle then travelled of the roadway where it overturned ejecting Randleas-Michalek.
She was transported to Research Medical Center by the Johnson County Ambulance District for treatment of serious injuries.