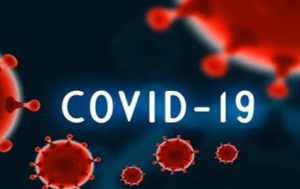 JOHNSON COUNTY, Mo.  – Johnson County has reported its first COVID-19- related death.
On July 8,  Johnson County Community Health Services announced in a news release that they received word of the first death of a county resident caused by COVID-19. The individual passed away in their home earlier that day.
"We are deeply saddened to report this news. Johnson County Community Health Services would like to extend our deepest sympathies to the family and loved ones during this time of loss," JCCHS Administrator, Mary Thaut said in the news release. "Our communities' health and safety continue to be our highest priority during this time of uncertainty."
JCCHS reminds Johnson County residents to take preventative actions to suppress the spread of COVID-19. Anyone who suspects they have the virus or encountered someone who does should call their healthcare provider to let them know before seeking care.