SPRINGFIELD, Mo. – United States Attorney for the Western District of Missouri, Tammy Dickinson, announced that a Joplin, Mo., man has pleaded guilty in federal court to charges related to a scheme to sell more than $5.8 million worth of spent cooking oil – stolen from restaurants across five states – to a recycling facility in Oklahoma.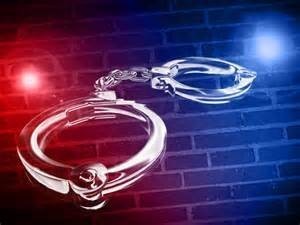 According to a news release, Jeffery Lynn Fleming, 60, of Joplin, pleaded guilty today to transporting stolen goods across state lines, money laundering and filing a false tax return before U.S. Magistrate Judge David P. Rush.
Jeffery Fleming, who operated Fleming Recycling, LLC, in Carterville, Mo., sold approximately $5,831,567 worth of spent cooking oil that had been stolen from restaurants to Brooks Grease Service, a grease recycling business in Tulsa, Okla., between November 1, 2010, and September 30, 2011.
Spent cooking oil is the by-product of cooking oil that restaurants use for frying food. Restaurants had on-site collection tanks in which their spent cooking oil was stored. Many restaurants established contracts with various companies for the collection and removal of spent cooking oil.
According to court documents, Brooks Grease Service sent a tanker truck to Fleming Recycling on an almost-daily basis. Each tanker truck held approximately 45,000 pounds of stolen spent cooking oil that was valued at approximately $20,000.
Undercover agents repeatedly told Fleming that the spent cooking oil he was purchasing, storing at his storage facility and selling to Brooks Grease Service was stolen. Undercover agents also negotiated a deal with Fleming for the use of one of his trucks. Also, undercover agents told him they were using his truck to steal spent cooking oil and charged him one-fourth the going price for the entire load of stolen spent cooking oil hauled by his employees in his collection truck.
Additionally, Fleming admitted that he greatly underreported his gross receipts on his 2007 federal income tax return.
Fleming's brother and co-defendant, Brian Dale Fleming, 49, of Mountain Grove, Mo., pleaded guilty on November 19, 2015, to his role in the conspiracy to transport stolen property across state lines and to money laundering. Brian Fleming has also pleaded guilty to being a felon in possession of a firearm and ammunition.
Brian Fleming admitted that he used his business, Tri-State Grease, to transport stolen spent cooking oil to Fleming Recycling. Brian Fleming admitted that he trained, encouraged and aided others to steal spent cooking oil from businesses in order to sell it to Fleming Recycling.
Under the terms of their plea agreements, Jeffery and Brian Fleming must forfeit to the government $595,429 that was seized by law enforcement officers, which was derived from the sale of stolen spent cooking oil.
Co-defendants Virgil Orin Bird, Jr., 53, and Neal Sawyer Robbins, 29, both of Joplin, were employees of Fleming Recycling. They each pleaded guilty to money laundering related to a payment for spent cooking oil they believed had been stolen and transported across state lines.
This case was investigated by IRS-Criminal Investigation, the Missouri State Highway Patrol and the Bureau of Alcohol, Tobacco, Firearms and Explosives. It is being prosecuted by Assistant U.S. Attorneys Abram McGull, II and Patrick Carney.