88-year-old,Joyce Bryant,of Wellington, passed away July 31, 2019 at Shirkey Nursing and Rehabilitation Center, Richmond.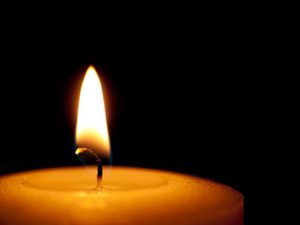 Funeral service will be Monday, August 5, 2019 at 10:00 am at the Wellington United Methodist Church. Visitation will be Sunday, August 4, 2019 from 6:00 until 8:00 pm at the Walker Nadler Fuller Funeral Home, Lexington. Burial will be in the Wellington Cemetery. Memorials may be made to Shirkey Nursing and Rehabilitation or Shirkey Hospice. Memories and condolences may be left at www.ledfordfamilyfh.com. Joyce was born August 29, 1930 to Henry and Lola (Phyrne) Stephan in Wellington. She married Floyd Bryant August 21, 1948. He preceded her in death June 11, 1998. She worked as a teller and assistant cashier for the Wellington Bank. She was a member of the Wellington United
Methodist Church and was the organist/pianist for many years. Joyce enjoyed music, sewing, gardening, and she loved sports. Joyce is survived by her children, Nancy Bryant of Shawnee, Kansas, Peggy Vallejo of Lenexa, Kansas, Craig Bryant and wife Sheri of Napoleon, Scott Bryant of Moore, Oklahoma and Michael Bryant of Bowling Green, Kentucky; 15 grandchildren and 15 great grandchildren. She was preceded in death by her parents; her husband; and brother Wendall Stephan.