A Corder resident, Juanita Mae Fizer, 91, died Friday, October 5.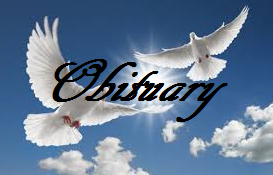 A funeral service will be held at 11 a.m. on Wednesday, October 10, at the Hoefer Funeral Home Chapel.
Interment will follow the service in the Missouri Veterans Cemetery, in Higginsville. Visitation will be one hour prior to services, also at Hoefer Funeral Home.
Memorial contributions may be sent to Lafayette County Cancer Coalition.