LINN COUNTY, Mo. – A jury trial will not begin in Linn County today.
The trial, originally scheduled to begin at 8:30 a.m. for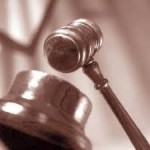 Gregory D. Floyd, 35, of Purdin has been postponed. Floyd was charged in September of 2014 with two felony counts of molesting a child and one felony count of statutory sodomy in the first degree with a child under 14 years of age.
A pre-trial conference is now scheduled for February 8, 2016 with the trial to begin on March 15, 2016.