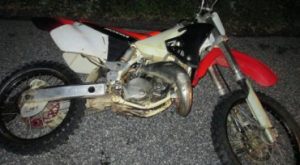 ST. JOSEPH, Mo. — Authorities cannot released the name of a juvenile killed in a crash Saturday night in St. Joseph.
The collision reportedly occurred at North Belt Highway and Northridge Drive around 10:00 p.m., when a car turned across the path of a dirt bike. The fourteen year old was transported to a local hospital after striking the passenger side of the vehicle. The victim passed away around midnight this (Sun) morning at Mosaic Life Care.
The Missouri Highway Patrol is assisting with the investigation.