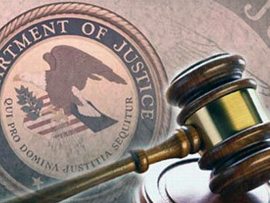 KANSAS CITY, Mo. – A federal jury has convicted a Kansas City man of illegal firearms.
Tammy Dickinson, United States Attorney for the Western District of Missouri announced Wednesday, August 26, 2015, that Thomas L. Lynch, 50, of Kansas City was found guilty of being a felon in possession of firearms. Evidence introduced during the trial indicated that Lynch was in possession of a Desert Eagle .380 caliber pistol reported stolen, a Smith & Wesson .38 caliber revolver and a Lorcin .22 caliber pistol on May 11, 2015.
Lynch has numerous felony convictions and was wanted on four Kansas City warrants at the time of his arrest. A sentencing date has not yet been set.