SCHUYLER COUNTY, Mo. — A Kahoka man was injured when his semi overturned Thursday morning.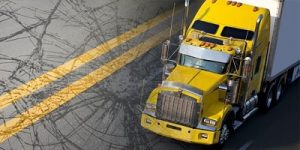 According to the Missouri Highway Patrol, the accident happened on State Highway 202 about three miles north of Glenwood in Schuyler County at approximately 6:00 a.m.
A tractor trailer operated by 48-year-old Patrick S. Gregory was traveling west on 202 when he ran off the right side of the roadway.
The semi then began to slide before it rolled over.
Gregory was moderately injured in the crash. He was transported by ambulance to Northeast Regional Medical Center to receive care.