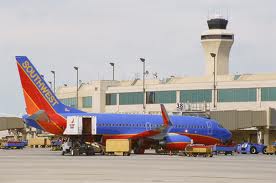 KANSAS CITY, Mo.-The Kansas City Aviation Department is proud to announce growth at the KCI Intermodal Business Center. A new 800-acre commercial and industrial business park is growing in Kansas City thanks to Kansas City Aviation and a number of corporate partners.
The new business park will be located on the southeast corner of the airfield at Kansas City International Airport.
According to CBRE the new buildings will bring around 600 new jobs to the Kansas City area, and more growth will be expected if everything goes according to plan, including the addition of state of the art distribution facilities next year. The KCI Intermodal BusinessCentre already houses expansive manufacturing plants, including chainsaw and heavy manufacturing centers and a tier one auto supplier for General Motors.