LINN COUNTY, Mo. – The Highway Patrol in Linn County detained a Missouri driver for drug allegations Wednesday night, November 25, 2015.
According to the arrest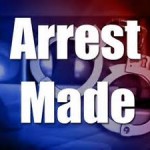 report, Christian M. Brazeal, 20, of Kansas City was transported to the county jail just before 11:00 p.m. for allegations of felony possession of cocaine, misdemeanor unlawful use of drug paraphernalia and possession of up to 35 grams of marijuana.
Brazeal was processed at the jail and later released.