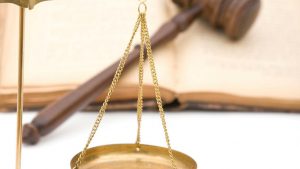 CASS COUNTY, Mo.- Formal charges were filed against a Kansas City, Mo., who was allegedly involved in a vehicle pursuit with authorities in January.
According to filed court records, Travon S. Green, 22, is facing multiple felony charges including stealing-$750 or more, second degree assault on a special victim and resisting/interfering with arrest for a felony.
The probable cause statement indicates that officers with the Belton Police Department responded to Kohl's located on North Ave at which time a male and female were allegedly loading up shopping carts. When officers arrived on scene the female suspect and Green were seen running out of the store without paying for the merchandise.
Green then allegedly tried to flee in a vehicle while an officer attempted to pull him out and ultimately let go before being crushed between the patrol car. A chase ensued onto northbound I-49 and eventually ended up on northbound I-435 to 87th Street where exited and went eastbound on three tires. Kansas City Police assisted in the pursuit by having 10 units blocking the roadway around the final destination of Fremont Ave in Kansas City. The female suspect and Green were apprehended without further incident.
The recovered merchandise from Kohl's totaled to approximately $2,690.64. When interviewed Green admitted that it was his idea to steal things from Kohl's because his family needed it. Green also admitted that he had a warrant out of Kansas City because he had missed court for a prior assault case.
A bond has yet to be set on the above charges and future court proceedings have not been scheduled in Cass County Circuit Court.