KANSAS CITY, Mo. – A Kansas City Missouri man was charged in federal court Thursday, December 3, 2015, with producing child pornography.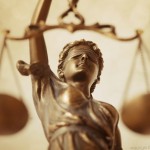 According to Tammy Dickinson, Attorney for the Western District of Missouri, Conner Michael Webb, 27, was charged on a criminal complaint filed, in Kansas City, with one court of producing child pornography. Webb allegedly sent a video of a two year old victim to a subject who was already the subject of a federal investigation.
Webb remains in federal custody pending a detention hearing that has yet to be scheduled.