KANSAS CITY, Mo. – United States Attorney for the Western District of Missouri, Tammy Dickinson announced that a Kansas City, Mo., man pleaded guilty in federal court today to possessing an extensive collection of child pornography on his computer.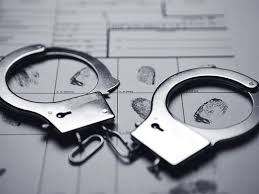 According to a press release, Colin J. Michael, 35, of Kansas City, waived his right to a grand jury and pleaded guilty to a federal information that charges him with possessing child pornography before U.S. District Judge Dean Whipple.
By pleading guilty today, Michael admitted that he was in possession of child pornography on August 20, 2014. Michael must forfeit to the government an Apple iMac computer and a Hitachi hard drive, which were used to commit the crime.
According to today's plea agreement, an officer with the FBI Dallas Child Exploitation Task Force identified Michael's computer on February 16, 2014, as sharing child pornography over the Internet via peer-to-peer file-sharing software. The officer downloaded 2,749 files of possible child pornography from Michael's computer.
On August 20, 2014, Kansas City FBI Task Force officers executed a search warrant at Michael's residence. They seized his computer and hard drive from his home office.
Michael admitted to investigators that he had been looking at child pornography for a couple of years. Investigators found 1,200 photos and 80 movies containing child pornography on Michael's computer and computer media.
Under federal statutes, Michael is subject to a sentence of up to 10 years in federal prison without parole.
This case was investigated by the FBI Dallas Child Exploitation Task Force and the FBI Cyber Crimes Task Force (Kansas City). It is being prosecuted by Assistant U.S. Attorney David Luna.