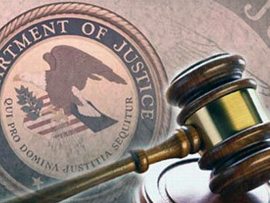 KANSAS CITY, Mo. (Press Release)- Tammy Dickinson, United States Attorney for the Western District of Missouri, announced that a Kansas City, Mo., man pleaded guilty in federal court today to attempting to distribute child pornography over the Internet.
Richard A. Villanueva, 37, of Kansas City, pleaded guilty before U.S. District Judge Gary A. Fenner to the charge contained in a March 26, 2015, federal indictment.
According to today's plea agreement, and FBI task force officer identified Villanueva's computer as sharing images of child pornography over the Internet through peer-to-peer file-sharing program. On October 1, 2013, the officer downloaded 10 video files that contained child pornography from Villanueva's computer. Among the downloaded files was a video of a 3-to-4-year-old victim being repeatedly raped by an adult male.
Villanueva must pay $5,000 in restitution to each of four victims who are depicted in the images of child pornography, or $3,000 to each victim if he pays the restitution within 30 days of his sentencing date. Villanueva must forfeit to the government a laptop computer and three hard drives that were used to commit the offense.
Under federal statutes, Villanueva is subject to mandatory minimum sentence of five years in federal prison without parole, up to a sentenced of 20 years in federal prison without parole. The maximum statutory sentence is prescribed by Congress and is provided here for informational purposes., as the sentencing of the defendant will be determined by the court based on the advisory sentencing guidelines and other statutory factors. A sentencing hearing will be scheduled after the completion of a presentence investigation by the United States Probation Office.