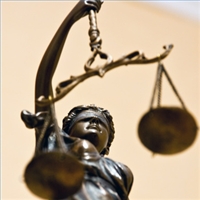 KANSAS CITY, Mo. — A Kansas City man was sentenced in federal court Tuesday for his part in transporting an individual across state lines to engage in prostitution.
On April 1, 2015, both Milton Charles Wilson, 59, and Kayla Pinkerton, 20, pleaded guilty to transporting a victim across state lines to engage in prostitution in Kansas. The incident the allegations stemmed from took place in December of 2015.
Wilson, also known as "Barbwire," admitted to advertising the victim online, then paying for a hotel room in North Kansas City. Wilson and Pinkerton both admitted to transporting the victim around to various locations, including at least two stops in Overland Park, Kansas.
Wilson will serve ten years in a federal prison without parole.