SPRINGFIELD, Mo. — A Kansas City, Missouri, man was sentenced in federal court Wednesday for managing a conspiracy to distribute multiple pounds of methamphetamine in the Springfield, Missouri area.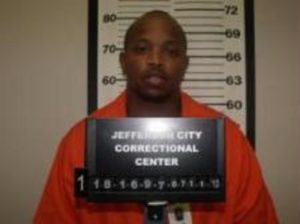 35-year-old Donald R. Taylor was sentenced to 15 years in federal prison without parole.
Taylor pleaded guilty to participating in a drug-trafficking conspiracy that lasted from Dec. 2, 2014, to Jan. 23, 2018. During the course of the investigation, law enforcement officers seized a total of 5.342 kilograms of methamphetamine from various co-conspirators.
Taylor admitted he flew to Arizona to deliver a large amount of cash to co-conspirators in order to purchase methamphetamine. Taylor attached a package that contained four pounds of methamphetamine onto a Chevrolet Avalanche near the gas tank, which co-conspirators drove back to Springfield. However, Arizona law enforcement officers stopped the vehicle and discovered the hidden methamphetamine.
Taylor is among seven co-defendants who have been sentenced in this case. Five co-defendants have pleaded guilty and await sentencing.