UPDATE (06/09/16; 9:06 p.m.): An initial arraignment hearing has been scheduled for Talbert at 1:30 p.m. on June 16, 2016, in Kansas City, Mo.
Talbert has posted bond at $4,900.
KANSAS CITY, Mo.– A Kansas City man has been taken into custody on five felony charges.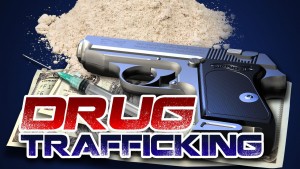 Robert S. Talbert, 47, was arrested Monday by Kansas City PD for drug trafficking in the second degree, distributing, manufacturing, producing or attempt to or possession with the intent to distribute, manufacture, or produce a controlled substance, three counts of unlawful use of a weapon, and one count of unlawful use of drug paraphernalia.
A bond has been set for Talbert at $4,900. Court dates are pending.