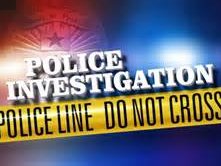 KANSAS CITY, Mo. (AP) — Police have released the name of a 20-year-old man found shot to death in the back yard of a Kansas City house.
Reports say that police identified the victim Wednesday as Lonell Boyles, of Kansas City. A resident of the neighborhood notified police about the body about 1 p.m. Tuesday.
One homicide occurred at the same house and another one near it earlier this year. But police say those two shootings are not connected to Boyles' death.