Jefferson City, Mo. — According to a release from the office of Secretary of State Jason Kander, the Kansas City Public Library received two grants in the amount of $6,116 and $9,185 to establish or expand existing early literacy programming. Kansas City Public Library will use the first grant to hold a 10-week literacy program targeting the refugee community by providing training sessions that focus on writing resumes, completing job and school applications, setting goals and creating action plans. The second grant will use tabletop games to teach teens storytelling, time management, teamwork and organizational skills.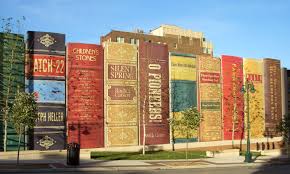 "This grant will help Kansas City Public Library encourage childhood literacy for Missouri families," Kander said. "I'm pleased my office is able to increase learning resources that help strengthen Missouri's already outstanding libraries."
The secretary of state's literacy and educational enrichment grants are funded by the Library Services and Technology Act through the U.S. Institute of Museum and Library Services, which is the primary source of federal support for the nation's 122,000 libraries and 17,500 museums. The Institute's mission is to create strong libraries and museums that connect people to information and ideas.
In the 2016 fiscal year, the Missouri State Library, a division of Kander's office, has approved a total of 185 grant applications, distributing $1,784,676 in federal awards to libraries throughout Missouri.