HENRY COUNTY, Mo. — A Kansas City woman is facing a felony drug accusation after an arrest in Henry County Saturday afternoon.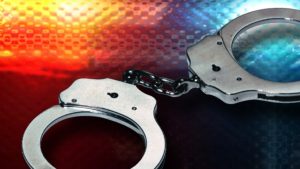 According to a news release from Henry County Sheriff Kent Oberkrom, 37-year-old Joyce Pastelin was arrested just before 4:20 p.m. Saturday in Henry County for felony possession of a controlled substance.
She was also issued citations for driving without a valid license and without insurance.
Pastelin was placed on a 24-hour investigative hold at the Henry County Jail. Formal charges will be sent to the Henry County prosecuting attorney's office for consideration.