BATES COUNTY, Mo. – A Kansas City woman was processed and released pending formal charges in Bates County Friday.
According to the Highway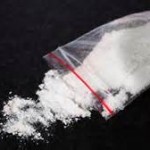 Patrol arrest report, Suretta K. Collins, 32, was transported to the Bates County Jail after her arrest for alleged felony possession of methamphetamine, misdemeanor possession of drug paraphernalia and tampering with a vehicle in the second degree.
She was also cited for not wearing a seat belt.