CALDWELL COUNTY, Mo. — A Lawrence, Kansas resident was arrested last night on several charges.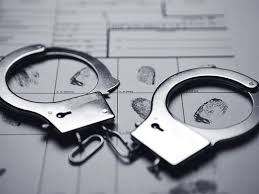 Braden Hunter Souders, 23, was arrested at 7:43 p.m. in Caldwell County for exceeding the speed limit, lane violation, felony possession of a controlled substance, possession of marijuana, unlawful use of drug paraphernalia, and a prior DWI.
Souders is currently on a 24 hour hold at the Caldwell County Detention Center.