DAVIESS COUNTY, Mo. – A motorcycle rider from Kansas was seriously injured when he crash in Daviess County Wednesday afternoon.
The Missouri Highway Patrol report says Steven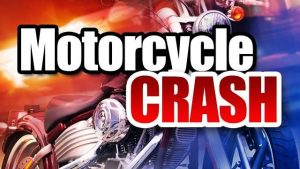 Steinmetz, 52, of Kansas City, was southbound on Interstate 35, when his bike went off the road about eight miles South of Cameron. Steinmetz was ejected when the bike hit an embankment.
Steinmetz is being treated at Mosaic Life Care in St. Joseph.