PLATTE COUNTY, Mo. — A wreck on Interstate 29 Sunday afternoon injured three Overland Park, Kansas residents in Platte County.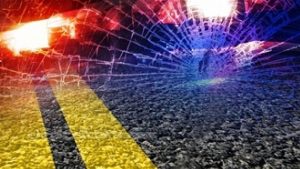 The Highway Patrol responded to northbound I-29 at the 22 mile marker at about 2:38 p.m. Sunday, according to an accident report.
A vehicle driven by Sarah N. Olson, 18, was reportedly driving erratically and swerved to miss another vehicle.
Olson then drove off the left side of the roadway before over correcting and driving off the opposite side of the road.
The car then hit an embankment and rolled over. Olson and a passenger, Jordan A. McGee, 19, sustained minor injuries. A third occupant, 18-year-old Jahann G. Lamb was not wearing a seat belt and suffered serious injuries.
All three were taken to Mosaic Medical Center in St. Joseph to receive care.