KANSAS CITY, Mo.—According to a recent press release from Tammy Dickinson, United States Attorney for the Western District of Missouri, a Kansas City, Kan., man has been charged in federal court with kidnapping and robbing three women and forcing them to drive around with him and two accomplices.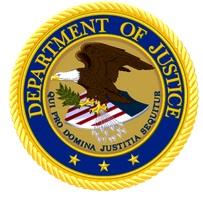 Jamerl M. Wortham, 30, of Kansas City, Kan., was charged in a four-count criminal complaint on Monday, April 11, 2016. Wortham will have an initial court appearance later today.
According to an affidavit,  Kansas City, Kan., police officers attempted to stop a 2004 silver Jaguar in the area of 3rd and Central on Saturday, April 9, 2016, reported as stolen.
During the traffic stop the vehicle fled and struck a bridge median. The driver, Wortham, was taken into custody after a foot pursuit. Inside the Jaguar, officers found a loaded sawed-off Coast To Coast Master-Mag 20-gauge shotgun with the serial number filed off.
Also in the vehicle was a woman identified as T.J., who was released from the scene. According to the affidavit, T.J. later arrived at the Central Patrol Division in Kansas City, Mo., to report that she and her roommate, identified as Y.C., were crime victims.
She told police that they had been carjacked and that two unidentified men had kidnapped them and forced them to drive around in her roommate's car, a red 2009 Toyota Camry. She also told police officers there was a third kidnapping victim, identified as M.M. She stated that Y.C. and M.M. were forced to ride with the other two men in Y.C.'s Toyota while T.J. was forced to ride with Wortham in the stolen Jaguar.
According to the affidavit, T.J. and Y.C. were approached by two unknown men while they were depositing their paychecks at an ATM at about 2 a.m. Saturday, April 9, 2016. One of the men walked up to the driver's side, grabbed Y.C. and demanded her money.
The other man approached the passenger side door and pointed a shotgun at T.J. He forced T.J. into the backseat of the Camry and got into the vehicle. The first man forced Y.C. into the passenger seat as he got into the driver's seat.
He drove the Camry, with the two women still in the vehicle, to an apartment complex in Kansas City, Kan. Wortham and the third victim, M.M. got into the Camry. They drove to another ATM and T.J. and Y.C. were forced to withdraw money using their ATM cards.
During the drive one of the men forced the victims to smoke PCP as he used methamphetamines.
According to the affidavit, the two men drove the victims to the Blue Springs, Mo., area, where they again stopped to buy drugs. One of the men was dropped off near a gas station in Kansas City, Kan., and Y.C. was told to get into the driver's seat and drive to the bus stop. At about 9 a.m. they arrived  in Kansas City, Mo., where M.M. jumped out of the car and ran away.
The third victim, M.M., later told police that she was at Harpo's Bar around 11 p.m. on Friday, April 8, 2016. She went outside to wait on the curb and got into a car she thought was her Uber car, but actually was the stolen Jaguar driven by Wortham.
The criminal complaint charges Wortham with carjacking, using a firearm during the carjacking, kidnapping and using a firearm during the kidnapping.
Dickinson cautioned that the charges contained in this complaint are simply accusations, and not evidence of guilt. Evidence supporting the charges must be presented to a federal trial jury, whose duty is to determine guilt or innocence.