KANSAS CITY, Mo. – United States Attorney for the Western District of Missouri, Tammy Dickinson, announced that a Kansas City, Mo., man was charged in federal court today with possessing nearly five kilograms of methamphetamine to distribute. During the law enforcement operation, another individual was fatally shot.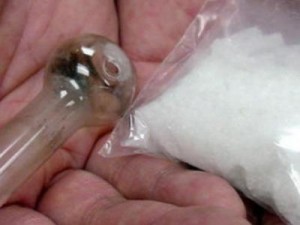 According to a news release, Michael J. Wilkins, 25, of Kansas City, was charged in a criminal complaint filed in the U.S. District Court in Kansas City, Mo., with possessing methamphetamine with the intent to distribute.
According to an affidavit filed in support of today's criminal complaint, DEA task force officers were conducting a multi-jurisdictional operation on Wednesday, June 8, 2016. Wilkins, a suspected methamphetamine distributor, was seen leaving his residence in a red 1995 Ford Mustang.
Investigators followed Wilkins to a residence in the 300 block of S. Bellefontaine Ave., Kansas City, Mo. Wilkins, the only occupant of the vehicle, was seen carrying a black bag as he walked into the residence.
After a short time, the affidavit says, Wilkins left the residence, carrying the black bag as well as a large white box. Wilkins placed both items in the passenger seat of the Ford Mustang and walked around the rear of the vehicle to the driver's side door.
When law enforcement officers approached him, the affidavit says, Wilkins fled on foot. He was subsequently taken into custody and placed under arrest for fleeing/resisting law enforcement.
During the foot chase of Wilkins, law enforcement officers executed a search warrant at the Bellefontaine residence. That operation led to an hours-long standoff when persons inside the house fired shots at law enforcement officers. When an individual who had fired several shots at officers ran from the house with his rifle aimed at the officers, he was fatally shot.
Officers searched the route where Wilkins had fled, the affidavit says, and found a Citadel M1911-A1 CS handgun. Officers also searched Wilkins's Ford Mustang and found a white Corona beer box, which contained five gallon-sized plastic bags of methamphetamine.
A black backpack contained $12,363 and a plastic baggie with methamphetamine. A tool bag also contained methamphetamine. In total, officers found 4.764 kilograms of methamphetamine in the vehicle.
This case was investigated by the Independence, Mo., Police Department, the Jackson County Drug Task Force and the Drug Enforcement Administration. It is being prosecuted by Assistant U.S. Attorney Joseph M. Marquez and Special Assistant U.S. Attorney Matthew Moeder.