KANSAS CITY, Mo.– According to a recent press release from Tammy Dickinson, United States Attorney for the Western District of Missouri, a Kansas City  man – who led law enforcement officers on a 100-miles-per-hour chase before being arrested – was sentenced in federal court today for distributing methamphetamine.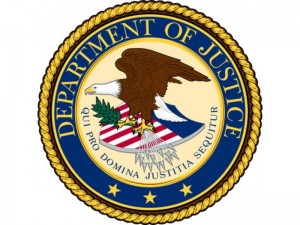 Aaron N. Whitworth, 31, of Kansas City, was sentenced by U.S. Chief District Judge Greg Kays to 11 years and three months in federal prison without parole.
The release indicates Whitworth pleaded guilty Oct. 20, 2015, to distributing methamphetamine. According to court documents, a confidential informant made multiple purchases of methamphetamine from Whitworth in April 2011. Those purchases led to a search warrant of his residence, which resulted in the seizure of 1.232 kilograms of methamphetamine and of many items associated with the process of manufacturing methamphetamine. Following Whitworth's indictment, a warrant was issued for his arrest.
Whitworth arrived at the Maple Woods Care Center on the afternoon of April 22, 2015. He fled when he saw several Deputy U.S. Marshals positioning to arrest him. During his attempted escape, Whitworth reversed his vehicle and accelerated rapidly in an attempt to escape capture.
He collided with a deputy's vehicle then accelerated forward and collided with another deputy's vehicle and forcefully pushed it out of his way. Whitworth then left the parking lot of the Maple Woods Care Center and drove through the grass of Oak Park High School to avoid another deputy, who was also attempting to stop him from escaping. Whitworth led law enforcement officers on an extended chase, during which he drove at speeds in excess of 100 miles per hour and forced other motorists to maneuver in order to avoid a collision. Whitworth was captured only after stop sticks were deployed and his vehicle disabled.
Various items of drug paraphernalia consistent with the consumption of methamphetamine were found in Whitworth's vehicle after his arrest.