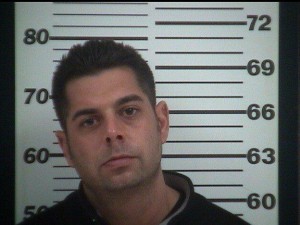 A Kansas City Resident could be facing 10 years in prison after an accident that killed one man.
A release from the Platte County Prosecuting Attorney's office indicates Anthony Battaglia, 30, was driving while under the influence of multiple prescription drugs and in excess of 80 mph when he veered onto the shoulder of a highway last February and rear-ended Donald Ripplys vehicle.
Ripply was transported to a hospital where he was pronounced dead a short time later. Ripplys passenger was also taken to a hospital with injuries.
Battaglia plead guilty to one charge of involuntary manslaughter and a charge of possession of a controlled substance during proceeding earlier today. He is still held on a $50,000 bond and is scheduled to be sentenced on June 11.